Bill and Chelle....

Bill and Chelle met in September of 1985. To read our story, please view the history page.

We currently reside in Scottsdale, AZ with our kids and dog.

A note about weight...

Over the last few years, we've both undergone significant weight loss. The fitness page covers our journey and current progress.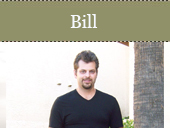 What Bill's Up To...
Bill is a busy guy! Lots of stuff going on including his mad-scientist antics in the garage and backyard, regular work in an industry hit hard by the current economy, bowling on Wednesdays, reading about 2012, and enjoying new music.
Most recently (June 2010), Bill has resigned from his position at Tot Turf in order to pursue his personal and business goals full time. This is an exciting (and a little scary) time! :-)
Recent books read: No Time for Tact & People are Idiots and I can Prove it by Larry Winget; 2010; Digital Fortress by Dan Brown, Deception Point by Dan Brown, and Angels & Demons by Dan Brown.
Current music fav's: Breaking Benjamin, Seether, Skillet, Dead by Sunrise, Linkin Park, Crooked X.
"Who you become tomorrow is a
direct result of the actions
you take today"
Bill Stafford

Bill's weight loss success:
click on photo to view larger.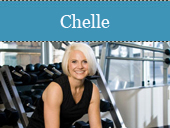 What Chelle's Up To...
I'm going to be in Oxygen Magazine!!! August 2011 issue! My weight loss success story (and maintenance) are being featured! Wooohoo!!!
I'm competing! My first Figure competition! Read all about it on my blog: http://blog.recipeforfitness.com/
The Eat Clean Diet Team invited me to become an Eat Clean Diet Ambassador! I flew to Ohio in March to attend the Arnold Sports Festival, and worked alongside the fabulous ECD team and Tosca Reno. It was an incredible experience!
Rodale Publishers contacted me to include my weight loss story (from the March issue of Women's Health) in their promotional brochure! Woohoo!
Chelle took a fitness / burlesque class that culminated in a show. Learn about it here and read about the journey and what I learned in my journal.
Chelle was featured in Scottsdale Health Magazine, in their June issue for the Fit & Fabulous page!
Chelle was interviewed by Arlene Pellicane for Losing Weight After Baby. The podcast interview is available on Arlene's website and on iTunes.
My Women's Health Magazine Feature is out!!! Check out the March issue.
► View my Before and After Photos
► View my Recipes
► View my Fitness Page
► View my iPod Playlists
► View my Journal